Case Study
Pump Peelz
How We Helped Pump Peelz Increase Monthly Revenue by $10K Per Month
Living with an insulin pump can create a lot of insecurities—especially for children and young adults. But what if you could help turn those insecurities into a form of self-expression? That's the idea behind Pump Peelz. Their reusable insulin pump skins not only help protect your device, but they also give you a highly personalized, fun, and artistic way to "decorate diabetes." The team at Pump Peelz was looking for strategies to drive more traffic to their website and increase their conversion rate for online orders.
Identifying Key Priorities & Quick Wins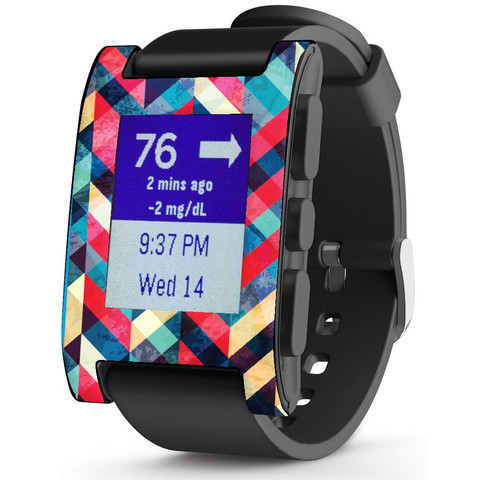 One of the great things about working with an ecommerce storefront is having all of the information you could ever need right at your fingertips. We started by establishing a baseline for overall website traffic as well as the % of customers that added items to the shopping cart, reached the checkout, and made a purchase. From there, we assessed the entire site including SEO fundamentals, product descriptions, and the customer journey. After sharing our initial findings with the Pump Peelz team, they gave us the green light to start on their marketing strategy.
$10k

increase in monthly revenue

56%

surge in email marketing click rate

6%

hike in abandoned cart recovery
Defining a Targeted Marketing Strategy
marketing audit
website optimization
content development
email marketing
social media marketing
It all started with product descriptions—how could we better showcase some of the unique selling features of their Peelz insulin pump skins and reinforce value for the price. We also wanted to provide other helpful information earlier in the shopping process (ex. shipping and returns) to decrease cart abandonment. Finally we optimized the website for search engines and used A/B testing to dramatically improve the effectiveness of their email marketing campaigns.
We made their website so much easier and fun to shop.
Once we started growing I needed help with a strategic direction for the brand. I went to Deep Varnish to help understand our SEO, marketing strategy, and web presence. Within three months of working with them our sales tripled. It has been an incredible experience.

Scott Imblum

Co-Founder

Pump Peelz